Brooklyn CenterStage Dance Studio Teachers
Our experienced staff are thrilled to open our doors to you or your child.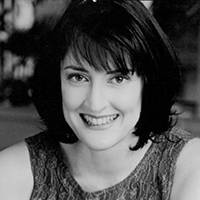 Heidi Flanagan (co-owner, Director) has a degree in Dance Education from Philadelphia University of the Arts. She has worked with Camp Broadway NYC teaching dance workshops and with their summer camp program. She taught Ballet and Musical Theater Jazz and Tap at Regional Center High School for the Arts in Trumbull, CT. She has taught ballet and tap locally for Brooklyn's PS 10 after school program and The Trinity School after school program in NYC. She has toured the U.S. with a few shows such as A Chorus Line, Guys and Dolls and Sweet Charity.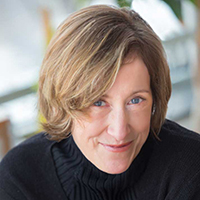 Valerie Wright (co-owner, Director) has been a professional actor, singer, dancer for 30 years.

Her Broadway credits include, CATS; Song & Dance, starring Bernadette Peters; Sally Marr and her Escorts with Joan Rivers; Steel Pier; Damn Yankees, opposite Jerry Lewis, Annie Get Your Gun with both Bernadette Peters and Reba McEntire, ELF, and most recently TUCK Everlasting.

Off Broadway she has appeared in the productions Showing Off; The World Goes 'Round , the songs of Kander and Ebb; and Wanda's World.
She has toured the country with Hello Dolly, starring Carol Channing; Song & Dance with Melissa Manchester ; The World Goes 'Round,(Helen Hayes nomination, Jeff award) and Damn Yankees opposite Jerry Lewis(Helen Hayes nomination,). She has appeared in numerous regional theater productions at the legendary Arena Stage, North Carolina, Walnut Street , St Louis Muny, Ahmanson in Los Angeles, Goodspeed Opera House and the Eugene O'Neill Theater.

Her film credits include Sleepless In Seattle; Ordinary Heroes, starring Sigourney Weaver; and Second Glance. She can be heard on the cast recordings of: Steel Pier; Annie Get Your Gun; 3HREE; Elf; A Christmas Survival Guide and her very own Green Beans On The Floor, which she wrote and produced. Along with coaching monologue and scene study classes, Valerie co-founded the summer theater camp in NYC, Destination Broadway, now in its 10th year. Her recent directing credits include: Fiddler On The Roof and Pajama Game--Brooklyn Players. Choreography credits include: The Baker's Wife--Gallery Players, The Best Little Whorehouse in Texas--Montclair State University.

Valerie is the proud mom of Luca and Giovanni and is married to actor Mark Lotito. She holds a BFA from USC.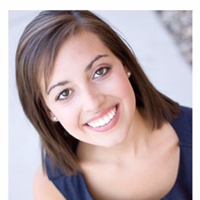 JENNIFER HATZES ABBOTT made her professional debut under the direction of SYTYCD's and Fame's Debbie Allen in Pepito's Story. Jennifer studied Dance Performance at Oklahoma City University, receiving her Bachelors in Performing Arts. Credit highlights include CATS (Victoria), 42nd Street (Gladys), Phantom (Belladova) and My Fair Lady. You can see her most recently in the latest Enfagrow Toddler Formula commercial with her handsome husband by her side. She has been teaching and judging dance competitions nationwide for the past fifteen years and is excited to be part of the BSC staff for the first time this season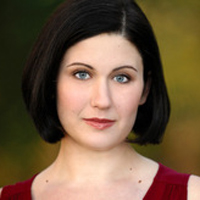 Avital Asuleen is a Brooklyn based educator, choreographer, and performer. BA, Theater Arts and History, MA, Comparative History, Brandeis University. She's been tapping for over 20 years, and has trained extensively with Ray Hesselink and Randy Skinner. Avital has taught tap at Peridance Studios, Lustig Dance Theater, and at various studios across the northeast through DanceTemp.
As a performer, favorite past tapping roles include Miss Shields in the national tour of "A Christmas Story", Anytime Annie in "42nd Street", Patsy in "Crazy for You", and productions of "Sugar", "No No Nanette", and "On Your Toes". Avital had the pleasure of observing Randy Skinner on the Encores! production of "Gentlemen Prefer Blondes", and has also choreographed numerous productions including "Anything Goes", "Dames at Sea", and "Gypsy". Avital is also the founder of The Choreography Lab, the creator of Ephemera, and a certified xtend barre instructor. Avital is looking forward to joining the wonderful community of teaching artists at Brooklyn Center Stage! www.Asuleen.com
Adolpho Blaire is an active musical theatre audition/song interpretation, college theatre prep, dance andcabaret teacher who's been teaching for the last 7 years here in NYC. As an audition coach,Adolpho gives his students a safe environment to discover their own personal brand and point ofview as well as arming them with solid acting and audition technique to build confidence andinsight into their choices. Students strengthen their storytelling skills, focus on the power of thetext, heighten their stakes as well as create a complete star vehicle for themselves from start tofinish. He is a firm advocate for personal empowerment by taking the focus from the auditionresult and placing it on the joy of performing. Adolpho also mentors high school students infinding what college theatre program best suits them and how to create a strong showcase fortheir burgeoning talent and brand.

As a dance teacher, he veers away from a technical approach and, instead, introduces to studentsto making choices as actors through movement as well as stressing the importance of creatingone's own style and point of view. Adolpho also is a huge proponent of teaching musical theatre dance history both by highlighting choreographer masters and production history but also bypassing along original choreography to many Broadway shows and instilling the storytelling aspects behind them.

Adolpho is still a performer and director/choreographer. As a Director and Choreographer , hehelmed the immensely popular annual "Miss FH Pageant" in NYC which featured numerousfilm, television and Broadway stars over the years. Additionally his work has been seen at theHere Arts Center, P.S. 122 (NY Innovative Theatre Award), Ars Nova, People's Improv Theatre,Westchester Broadway, Riverside Center and the Left Out Festival. He has also worked as bothAssociate and Assistant Director, most recently on the Broadway workshop of "SugarBabies" starring Tony Award winners Beth Leavel and Michael McGrath. He wasalso Assistant Director/Choreographer for "Gypsy" at the North Shore Music Theatre, both"Camelot" (also Choreographer) and "I Do! I Do!" at Westchester Broadway, "Camelot" at theGretna Theatre as well as "Coco" and "The Black Dahlia" at the York Theatre. As achoreographer, credits include "Show Boat" (with Robert Cuccioli), "Funny Girl" (with DebbieGravitte and Burke Moses), Celebrity Cruises, the Blackberry commercial, the Villa RomaResort, Mac-Haydn Theatre, as well as numerous mega-million corporate industrial shows. Starting out his creative career, Adolpho was the Assistant Creative Director for Six Flags Parksinternationally and wrote, produced and directed shows for over 20 parks internationally.

As a performer, Adolpho holds a BFA in Musical Theatre from Shenandoah Conservatory andhas been seen on tour, regionally, stock, movie musicals, industrials, readings, workshops,concerts, cruise ships and comedy shows. For all things Adolpho, visit www.justdolphy.com
Jess Grippo has had a unique path within the dance world. She started out on track to be a professional ballerina with year-round training from the Joffrey Ballet School and summer programs at ABT, Boston Ballet, and Pittsburgh Ballet Theater - but quit at age 19 to pursue an academic career at NYU. When she found herself deeply missing dancing years later, she began finding her way back into the dance world through creating her own improvised dance videos and experimenting with her creative voice.
These dance videos, which you can still follow on YouTube or Instagram @jessgrippo, helped her regain the confidence and reshape her body and entire being to own the title Dancer once again. Since that time she has developed her own style of improvisation and choreography, worked with various choreographers in the NYC area, created her own show Swan Canal, and continues to make dance videos with a strong social media presence. She is currently in the running of Season 2 of New York's Got Talent and will be competing live this spring.
Outside of her dance career, Jess is a health & life coach for other re-emerging dancers and artists. She is extremely passionate about helping her clients and students to find their own unique expression, make peace with their bodies, and create a life they can dance through authentically. She speaks this message through her dancing, in her TEDx talk, and in her weekly Creative Fridays blog. Join the conversation at jessgrippo.com.
Jessica Lee is a Brooklyn-based dance artist, arts educator, and arts organizer. Since her favorite childhood pastime was to chassé around the house in a tutu (sometimes only a tutu) with a musical wand in hand, Jessica is thrilled to join the Brooklyn Center Stage Faculty and start her third year of dancing with little ones in Park Slope!
Jessica grew up studying ballet at Connecticut Dance School in Fairfield, Connecticut, and graduated from Middlebury College with a joint degree in Dance and Environmental Studies. Her artistic work and teaching practice are grounded in rigorous play, fueled by the joy of movement, and dedicated to community building. When the school year ends, you can find Jessica in the Green Mountains of Vermont, running a nonprofit artist residency called The Sable Project (thesableproject.org), living off the grid, and dancing on an outdoor stage she built with fellow Sable artists.
Heather Robles is a Brooklyn-based choreographer and performer. An alum of The Ailey School and Marymount Manhattan College, she has performed with many artists including Sidra Bell, Pavel Zuštiak, Nathan Trice/rituals, Renegade Performance Group, Buglisi Dance Theater, Alison Cook Beatty Dance, Catapult Entertainment with whom she toured nationally and internationally, and currently, a founding member of and activist with Suzzanne Ponomarenko Dance. Heather is also a dance educator for several schools in the tri-state, the Managing Director of The New York Dance and Performance Awards, The Bessies (Bessies.org), and in training to become a birth doula.
Kenny Smith, also known as KennyD, is a Pittsburgh native with a strong infatuation for the arts. At the age of 14, Kenny studied at the Creative and Performing Arts High School. At a young age, KennyD was fortunate to have worked with Famed Choreographers Fatima Robinson, Wade Robson, High Hat, Dave Scott, Tone and Rich to name a few. His experience continued to grow appearing in MissY- Elliot's "Work It'' video and various television commercials, including most recent Fiat promo with J-Lo and for Party City. At 19 years old Kenny moved to New York and focused on Commercial Dance while continuing to further his dance training. He ventured off into teaching and choreography and founded his own Hip Hop Dance Team ''It Girlz Inc".
Kenny's style of dance is a fusion of hip hop and street jazz and is also influenced by contemporary movement. Having trained and worked with a vast array of choreographers, he continues to grow and adapt to many different styles hoping to share with his creativity not only diversity, but passion and inspire others as well.